Florida has it all, no matter if you are interested in natural landscapes or man-made attractions, bustling cities or quaint small towns, the Sunshine State has got you covered.
Not only that but the weather is also typically wonderful year round here and on top of having many wonderful beaches and awesome amusement parks, Florida also has some of the best cities you could ever live in.
As such, in honor of the beauty that Florida really has to offer we decided to bring you our top 20 list if the best places to live in the Sunshine State.
So, without further ado, let's start off with number 20:
20. Fort Myers
Fort Myers is one of those places that had a pretty bad reputation over the years. It was the place that you settled on if you couldn't move in a better place, it was the alternative that nobody really wanted to move into but a lot of people were forced to pick.
As time moved on though, we've pretty much seen Fort Myers evolve to become one of the most popular cities in Florida, and that's no exaggeration.
With the median value resting at around $185,100 and an average population growth of 14.42% since the year 2013, it's pretty clear to clear to us that Fort Myers will become one of the best options for everyone as the years go by and that's a fact.
19. Niceville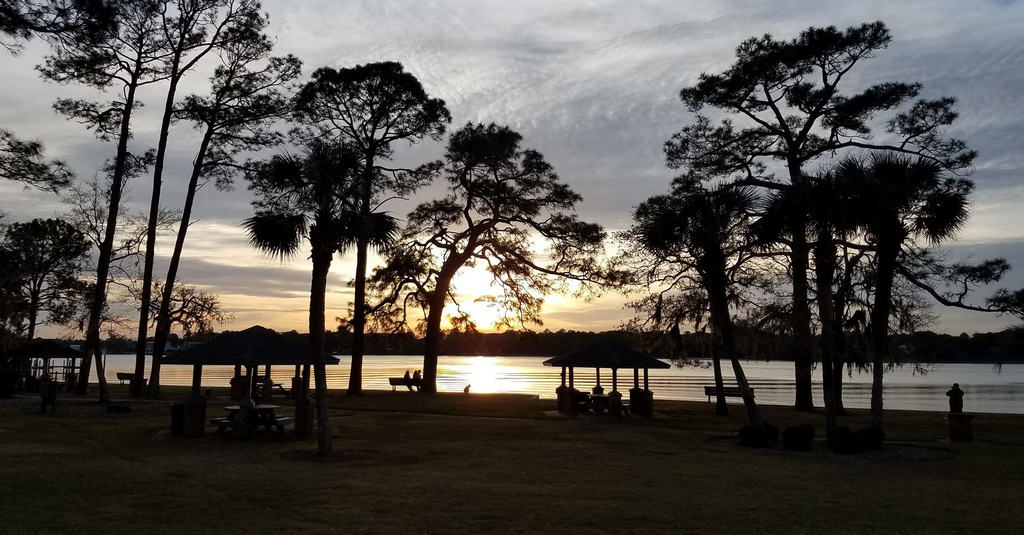 Next up on our list we have Niceville, a relatively small town which has attracted a lot of eyes to itself over the years as more and more people have decided to check it out as of late.
Considering its median house price of around $211,800 and the fact that the median income is of around $66,505, it's pretty easy to see why the place's reputation has increased over the years.
This is also the home place of the Collegiate High School from Northwest Florida College and of course, we can't forget about the downright legendary Niceville Senior High School which has quickly built up a reputation for itself as one of the best high schools in the state.
On top of all of that, this town also features relatively safe streets due to its low crime rate and let's not forget about the plethora of different local amenities which are just downright perfect for anyone regardless of their profession.
18. Lutz
Coming up next, we have Lutz, a relatively small suburb from Tampa with a total population of around 20,000 residents or so.
The main reason as to why this place is on our list is the fact that it is one of the most affordable places to live in Florida, with the average rent costing about $903 per month, the median price for homes being of around $231,400 and the annual income per household being of around $67,847.
Couple all of that with the fact that the crime rate here is astonishingly low and you've got yourself first class tickets to living your best life here.
Let's not forget the fact that the community is also situated at around 15 miles away from the economic center, which is always great news to say the least.
17. Winter Springs
You should definitely consider moving into Winter Springs if you want to get yourself or your family a lot of academic opportunities. While you're over here we also recommend that you check out the plethora of different entertainment venues which are practically around every corner.
With a total population of around 34,000 and just half an hour's drive to get to Orlando, Winter Springs really is something else, as this place has just about everything you could ever ask for from a top-class city.
In fact, you get access to four out of five elementary schools which have scored an "A" when it comes to its standardized testing which is no simple feat.
The standard single-family home here will rack up to around $205,600, but you can also get your hands on a three-bedroom home for around $161,000 if you've got the time to do your research and weigh out all of your options beforehand.
Most of the people here actually have white-collar jobs which is why more than 87% of the population from Winter Springs lives in their own homes as opposed to paying rent.
16. Lakeland
While most of the other big cities in Florida have this very awkward cluster feeling to them, Lakeland, despite having a large population living in here, is still very warm and welcoming to most anyone out there.
There are dozens of amazing parks, trails and a lot of different areas to explore in your own spare time here, and while we're at it we should also mention the fact that the crime rate here is especially low, which makes it great for children that love to explore around a lot.
Considering just how clean the environment is here, it should come as no surprise that this place is a fan-favorite for the young explorers that just want to roam around all day long.
Lakeland is also situated at around an hour away from Orlando and Tampa, making this the perfect location to live in if you want to go out every weekend to have fun with your family.
15. Lake Mary
Lake Mary is a relatively small suburb that can be found very close to Orlando. It may have a very small population, but the people here are very welcoming and on top of that, it is a very safe place to live in to say the least.
The only real downside with Lake Mary is the fact that it's not exactly cheap to live here, although there are a lot of amenities that more than make up for this.
For example, the families here will absolutely love the public schools that they can take their children to, and let's not forget about the plethora of restaurants and shopping centers around either as they are all well worth your time.
14. Miami
Miami is the type of a city that you move into if you have the dough to live here without the fear of not making enough to cover your monthly payments.
What we mean by that is that while it is an absolute jewel to live in, it is also one of the more expensive options in Florida, with the median home price here being of around $247,112 and the average salary being of around $50,060.
The monthly rent here usually doesn't pass over the $1,363 mark, although there are quite a lot of exceptions too.
13. Tallahassee
Sure, this is the state capital that we're talking about here, but the most interesting thing about Tallahassee is definitely the fact that it is by far the least Floridian city we've ever seen and that's no joke.
Since it is positioned very uniquely on the panhandle, it gets to take full advantage of all four seasons throughout the year and considering just how beautiful the landscape is here, it's no wonder that the population here is on the rise every month.
12. Naples
If you are looking for a great town to live into while in the Collier County you just can't go wrong with Naples, as this one's most often times referred to as the best of the best.
It features a ton of different amenities for you to take part in, including some beautiful public schools and a lot of different beaches for you to relax on when the Summer hits.
The reason as to why it's not any higher up on our list though is definitely the fact that the average home here will pull as much as $852,990, although that is made slightly better by the fact that the average income here is of around $90,507.
11. South Sarasota
If you want to live out your life in a small town then you should definitely consider checking out South Sarasota because this place is pretty much the perfect representation of what one should look like.
It has less than 5,265 people currently living in it, and on top of that it is a very small and friendly community which makes around $70,179 every year per household.
The typical home here will cost you around $360,700, although this varies highly depending on where exactly you want to live in here.
10. Jupiter
Jupiter is the type of place that you move into if you want to experience what natural living looks like. That may sound a bit ridiculous, but Jupiter has pretty much made it its goal to put as much emphasis on the environment as possible.
As such, the air quality here is top notch, and on top of that you also get access to the Jupiter Seafood Festival every now and then, where you can have the time of your live while also listening to great music for three days straight.
9. Davie
Davie is yet another lovely town that can be found around 30 minutes or so right outside of Miami. It has a population of around 97,000 people, and what's interesting to note about that is definitely the diversity here as a lot of these residents have brought their culture and customs with them in full view.
Being a very accepting place, Davie has taken all of these cultures and customs and it's made it its own, becoming one of the most accepting places in Florida right now.
8. Orlando
Coming up next, we have one of the bigger cities in Florida, Orlando. More than 257,000 people call this place home and for good reason too. Despite how large it is and how many amenities can be found right around every corner, this place is also relatively affordable to live in.
The standard house here costs around $160,500 with the rent per month only taking about $1,000 out of your wallet.
As far as amenities go, during our stay here we just couldn't get enough of the Theme Park Capital of the World. This amusement park is pretty much famous worldwide for bringing in as many as 55 million visitors every year.
7. Pensacola
You can find Pensacola around the Florida Panhandle, as this may very well be one of the most popular spots to live in, if you want to really party hard for the rest of your days.
Pensacola gives off that suburban vibe while also coming free of charge with plenty of sandy beaches and clear waters, for you to take advantage off when you get a day off from work.
It also features a relatively small population and a very rich history to back it up also. Overall, this is definitely a fan-favorite option right here due to the fact that you will almost never run out of things to do in.
6. St. Petersburg
St. Petersburg is a very popular touristic spot due to how incredible the landscapes are here and just how many amenities there are for you to take advantage of.
The only real issue with it right now is definitely the fact that it is quite expensive to live in here. If you can afford it though we highly recommend that you check it out because everything about it is incredible.
The high-quality healthcare for example makes this a great retirement location and considering how many festivals take place here every month, it's no wonder that both old and young people have moved in here a lot over the years.
5. Weston
Being a smaller Florida town may undermine Weston's beauty but we can assure you that it is well worth the visit.
It may have a higher crime rate but if you can excuse that you will find Weston to be one of the best and largest family communities in the state, and on top of that you also get access to some of the best public schools your son or daughter could ever enroll into.
4. Valrico
Valrico is just downright perfect when it comes to its well-balanced blend of quality amenities, affordability and of course, we can't forget about the fact that it features a very strong economic growth that leaves a lot of other popular towns in the dust.
The standard house here will cost you about $190,200, but that will be well worth the investment when you realize the fact that the public schools here scored a total of 8/10 despite being in a relatively violent state to begin with.
3. Melbourne
Melbourne is an absolute treat of a place to live in, no matter if you are a young adult looking to spend your days hiking and exploring the nearby wilderness or if you're just looking for a calm and serene place to rest in as an older individual.
If you want to check out the rocket launches, you'll be happy to hear that Melbourne has some of the best views of it in the world, and after you're done you can always just check out the plethora of dining and shopping centers around town that are always ready to serve you with whatever your heart may desire.
2. Coral Gables
If you are just trying to find a natural place to live in alongside other people that just want to relax for the rest of their lives, then this may very well be the perfect choice for you.
Coral Cables is the perfect combination of both a residential and a commercial place all rolled in one, and as soon as you're done relaxing you can check out the series of amenities that are pretty much around every corner you look.
The standard house here is definitely a bit pricier than we'd like it to be, resting at around $750,400 or so, but you should still be able to make due thanks to the average yearly earnings of around $95,000 per household.
1. Sarasota
Sarasota tops off our list by being the perfect city for you to live in Florida. If you like places like Orlando and Tampa you can always check them out since they're right around the corner, and on top of that you can also meet some of your childhood heroes here as well.
People such as Stephen King and Jerry Springer have become local legends here due to their absolute incredible work, and as such it's always a joy to meet them around the local diners and treat them with a free meal or so.
The standard home is very affordable too considering how many people live here to begin with, and on top of that, the sandy shores just make for a great way to spend your free days on if you just want to relax and feel the cold breeze rush through your hair.
Conclusion 
All of these options are great, but remember that there are plenty others that are well worth the investment also. We couldn't fit them all here but you should know that as long as you are happy with your life here, that's all that really matters.
So, for now we would like to thank you for reading and we hope that you got what you came for from this article. Good luck moving in and remember to invite your new neighbors to the barbeque once you're all settled in.
For more interesting places to live in, check out Florida's neighboring states: Georgia and Alabama.