Tennessee is one of the most beautiful states in the southern side of the United States. It has a total population of around 7 million residents as we speak, and it is known for its friendly little communities and the incredibly beautiful landscapes you can find around here.
Most of the state's economy used to be based around coal mining, agriculture and steel production, and while they still are considered to be pillars of Tennessee's society, the government here has decided to focus its efforts a lot more on improving its industry, tourism, research and higher education avenues.
This is why you will find more and more people that are interested in moving to Tennessee. If you count yourself amongst those people, chances are that you already have a pretty good idea of where you want to go to.
But, if you clicked on this list, then you must also be wary of just how many beautiful places there are to choose from too. So, we'll take it upon ourselves to help you through the top 20 best places you could live in if you decide to call Tennessee your new home.
The list is long and we don't have all day, so let's just hop right into our first pick of the day:
20. Kingsport
This fairly large town from the Sullivan County has grown a lot in these last couple of years, especially when it comes to its livability and social aspect.
One of the reasons why Kingsport is listed so high up on oru list is the fact that it is located less than 10 miles away from the Virginia state line, making this a very popular touristic spot to check out. That is important to note because it means that there are plenty of job openings to take advantage of in the tourism industry.
On top of that, Kingsport also has 15 state parks, 6 different lakes and 5 national parks, making this a great option all around for outdoor lovers.
Most places here cost around $135,700 per property, and renting is just as affordable, costing you as little as $582 per month, making this a very good budget option to consider.
19. Johnson City
Johnson City is a slightly larger town from the Washington County, on the eastern side of Tennessee. It is known as the birthplace of Mountain Dew, but it's also one of the most idyllic places you could live in here.
Johnson City is also home to the East Tennessee State University, a rather massive college that is renowned for its high graduation rate.
Most properties cost around $153,800 or so, but if you can't afford that you can always just opt for renting a place, which will cost you an average of $686 per month.
18. Tellico Plains
Tellico Plains is a smaller town on the outskirts of Tennessee that has a total population of just under 1,000 people.
As such, you can expect this community to have a very rural feel to it, which is made all the more apparent by the close relationship that the locals have with nature.
So, if you want to get away from the fast-paced loudness of the larger cities, you may want to consider moving to Tellico Plains.
If you are a bit strapped for cash right now you can always just invest in a $100,000 property and you won't regret it anytime soon.
At the same time though you can easily find yourself mansions that cost upwards of $750,000 or so, so if you have the budget for it and you want what's best for your family you may want to invest a bit more into a dream house in Tellico Plains.
17. Jonesborough
Commonly referred to as one of the oldest towns in Tennessee, Jonesborough is a historic community with a lot of personality attached to it.
It has a population of around 6,000 or so people, and enough amenities and businesses to go around for everybody.
Most homes here will cost you around $275,000 at the very least, but if you want to get the best property around you will need to invest around $2 million and you'll get your hands on a pretty massive luxury estate.
16. Collierville
If you're looking to relocate to Memphis, Collierville should definitely be amongst your first choices simply because there is no real downside to it.
Collierville has some amazing schools, a small-town vibe and the amenities of the big cities all wrapped up in one.
With a total population of 44,000 people, you'd think that the crime rate would be quite up there, but it's actually way lower than you'd think.
On top of that the housing is also quite affordable, and the job market is very promising too, offering you jobs that allow the average income to be quite high here in Collierville.
15. Oak Ridge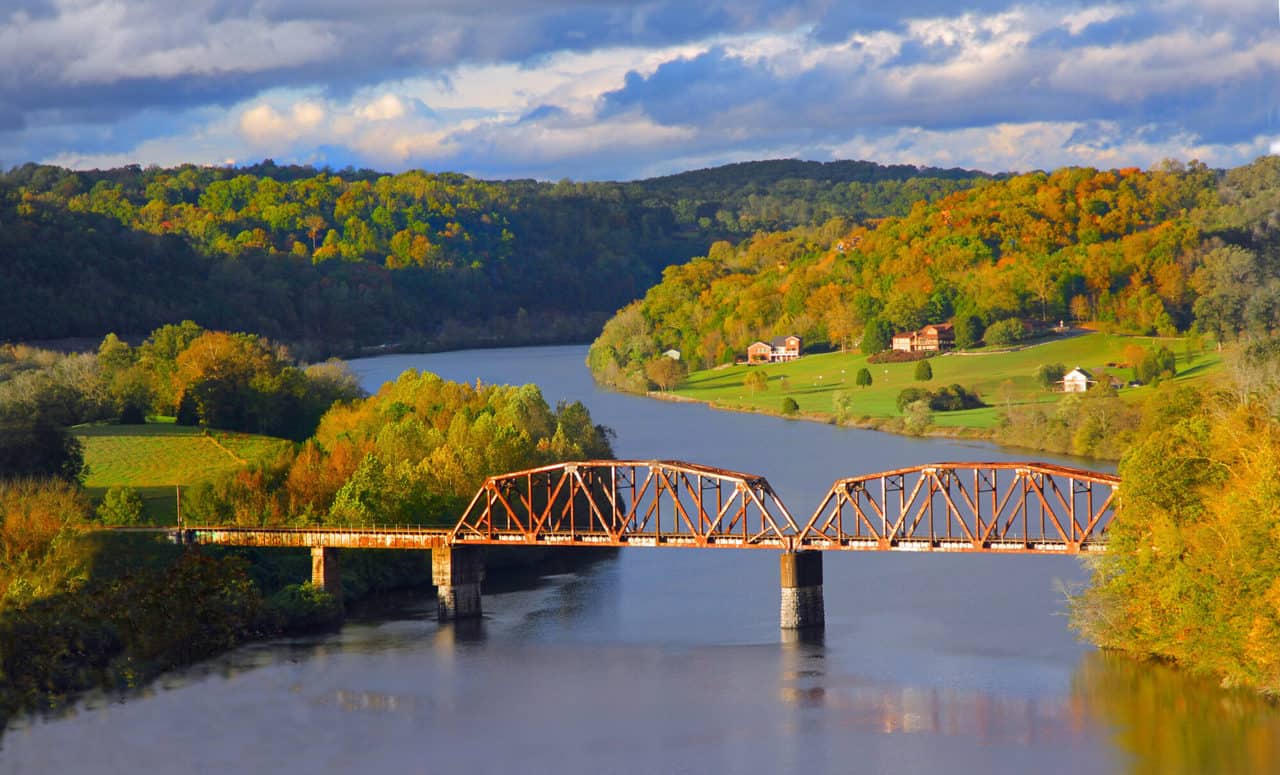 Oak Ridge first hit the scene around the 1950s, and over the next couple of decades it developed one of the friendliest communities you'll ever see with an open suburban plan.
Back in the day it was first developed as a tech hub, with its main purpose being supporting the army during World War II. After the war ended though, it became the home of the Department of Energy and the national laboratory, which guaranteed a lot of jobs and opportunities for its residents.
As such, Oak Ridge now ranks high up on everybody's list as one of the safest and most promising places in Tennessee.
14. Murfreesboro
Murfreesboro may not be a historic city, but it is considered to be one of the fastest growing towns in the state, having a total population of over 150,000 people as we speak.
Despite this growing interest rate though, the housing prices have been stable for the longest of time now, making this a great place to move to if you are purely looking for affordability alone.
On top of that though, Murfreesboro also has a very good school system, with plenty of public parks to go through and a very rich and diverse culture.
Last but not least we would like to mention the fact that Murfreesboro is also located around 40 minutes away from Nashville, and of course, it is the home of the esteemed Middle Tennessee State University.
13. Smyrna
The town of Smyrna is known for being the resting ground of the now defunct Sewart Air Force Base. It has a very healthy economy, with most of it being entirely dependent on the manufacturing industry.
That's important to note because it means that brands such as Nissan North America are actively searching for employees here, so if you're in need of a well-paying job, you know what to aim for.
Most people here also earn a salary of around $53,764, which is right around the cusp of matching the national average.
All in all, Smyrna is a great place to live in, especially when you consider the low cost of living and the fact that most homes here are quite affordable, with the average property costing you around $149,700 or so.
12. Bartlett
Nestled in the outskirts of Memphis, Bartlett is a fairly large town in itself, a place that has a total population of 58,100 residents. It is known for its clean and well-maintained streets, and the fact that most of the population is made up of professionals and retirees.
Bartlett's low cost of living is always a good reason to move in, but did you know that it also features a very low unemployment rate and more than enough amenities for you to never grow tired of exploring your surroundings?
The Bartlett Station historic district is also worth looking into if you feel like checking out some of the best shops and restaurants in the area.
11. Hendersonville
Hendersonville is yet another amazing option to consider, especially so if you want to blend in the fun of the Music City alongside the tranquility of the small-town.
Most of its residents love checking out the lakefront beach, while also fishing and boating to no end and going hiking around the nearby lakes.
The school district is also amazing and we can't forget about the low crime rates and the overall affordability of Hendersonville.
10. Maryville
If you like the idea of constantly being surrounded by mountain views as far as the eye can see, while also still taking full advantage of urban amenities, then Maryville may be the perfect place for you.
It is also a very affordable place to live in, since the cost of living is incredibly low and the rent per month usually ranges around the $789 mark.
Maryville also rests at the base of the Great Smoky Mountains, which means that they're only around 20 miles away from the city of Knoxville.
The main industry driving Maryville's economy is the manufacturing avenue, with brands such as DENSO and Sanford Brands taking the lead and offering most of the jobs in the area.
9. Spring Hill
Spring Hill is another town that can be found near the city of Nashville, in the Maury County. As you might expect due to its location, the city's economy is outstanding and its job market is quite promising as well.
There are a total of 53,000 people that call Spring Hill their home right now, making it one of the fastest growing towns in the state.
There are a lot of big-name employers here too, with some of the most affluent names being General Motors, Kroger and Integrity Nutraceuticals to name a few. That is why most households earn upwards of around $78,588 per year.
8. Chattanooga
Chattanooga is the fourth largest city in Tennessee, a place that's also connected to all the major nearby towns through four major highways, making it a great option to consider if you want to commute to any of the neighboring cities.
On top of that though, Chattanooga is also worth checking out because of how affordable it is. Both the cost of living and the housing are incredibly cheap, and for that money you also get access to plenty of historic viewpoints that will make exploring the outdoors all the better.
The community is also very diverse, and the crime rate is quite low considering just how many people live here.
7. Mount Juliet
With a total population of nearly 40,000 residents, Mount Juliet is one of our favorite Nashville suburbs to live in, primarily due to how many local businesses there are here.
That's why this small town is also considered one of the best places to start a business in, but do keep in mind that it is a bit expensive to buy a property here as well, with most of them ranging around the $210,400 mark. Most parents bring home around $76,000 per year though, so it equals out at the end of the day.
People often refer to Mount Juliet as "The City Between the Lakes", which is due to it being located right in between the Cumberland River and the Percy Priest Lake too, both a must see if you want to relax and recharge your batteries and take a few beautifully scenic pictures.
6. Nolensville
Nolensville is another relatively small but extremely charming suburb of Nashville, that serves as home for around 13,800 people.
It is considered to be one of the best small-size places where you could live in the entire state of Tennessee, especially if you have children and you're looking to raise them somewhere safe and clean.
Buying a home here does not come cheap though, as most properties average out to around $316,200 or so, but if you can stomach that investment, you'll be happy to hear that most people here earn upwards of $108,549 per year too, making this one of the highest earning places in the state.
5. Germantown
Germantown leads us into our top 5 though, being one of the best places you could live in, if you are primarily looking to further your education or your child's.
Around 41,000 people call Germantown their home these days, but that number is sure to skyrocket soon enough when people realize just how low the cost of living is and how elevated the standard of living is at that too. For instance, a lot of people from Memphis have moved in here to stay away from the hustle and bustle of the big town.
Properties are a bit on the expensive side though, with the median home value staying around the $288,500 mark, but do keep in mind that that is made a bit easier to digest by the fact that Germantown also has one of the highest median incomes in the state, with most people earning upwards of $109,464.
4. Cleveland
Tennessee's Cleveland is another amazing place to live in, especially thanks to its lush green parks, numerous amenities, and due to how many different real estate options you get to choose from.
You can go for a small condo, or you could invest into a single-family home for that matter, and if your money allows it, you can easily get your hands on a pretty massive luxury estate for decent rates.
Most of these homes are pretty evenly priced too, with them very rarely costing above the $300,000 mark, so if you're a first-time buyer you'll definitely enjoy your time here in Cleveland.
3. Nashville
Nashville is one of the most sought-after destinations for both would-be residents and travelers alike. It is known as the capital of the music world, especially when it comes to country music. We always recommend that you check out the Country Music Hall of Fame after you settle down here.
It has a lot of beautiful neighborhoods surrounding it, on top of also having more than a handful of local parks and a booming art district, that is unlike anything we've ever seen before in the United States.
The architecture here is also pretty stunning, perfectly blending the old and the new, in order to give birth to one of the most unique places you'll ever lay your eyes on.
And if you are a big fan of the NFL, you'll also be happy to hear that Nashville is the home of the famous Tennessee Titans team too.
2. Franklin
Moving just a few miles south of Nashville, Franklin takes up the second place on our list, and that's because it's easily one of the most desirable places to live in Tennessee, especially if you also want to stay away from all the crowds. Don't get us wrong, Franklin is an important tourist hot spot in itself, but it's a lot more laid back than the Music City.
It has a total population of around 85,000 people, and while the median home value is definitely up there, with most places costing you upwards of $325,000 or so, this damage to your wallet is more than mitigated enough by the fact that most families here in Franklin earn upwards of $85,671 per year.
The schools here are stellar, amongst the best in the state for sure, and on top of that Franklin is also considered to be one of the most beautiful historic sites in the country right now.
1. Brentwood
Brentwood takes the cake for us though, as we have and always will hail it as the number one best place you could live in, if you decide to move to Nashville or Tennessee.
Anyone that has ever lived here or just visited sparsely will tell you the same though, and you will too after you understand just how good life is here in Brentwood.
But before we talk about the positives, let's first mention the negative side, as living here does not come cheap.
In fact, most homes will cost you an enormous $506,300 per average, and when coupled with the fact that it has one of the highest costs of living in the state, it quickly becomes apparent why only 45,000 people live here.
With that being said though, you should also keep in mind the fact that the median household income is also the highest in the state, with most people earning triple the state average, or around $141,833 per year.
On top of that, the schools in Brentwood are some of the best in the state, and there are more than enough community events for you to partake in whenever you feel like going out.
There are a total of 13 parks in the area too spread across 400 acres of open fields, and more than enough walking trails at that too.
Let's not forget about the fact that living here also means living in close proximity to the Nashville International Airport and did we mention that Nashville's popular city center is just 10 miles away? That's how close you will be to all the action.
Conclusion
Tennessee really has something for everyone, doesn't it?
No matter what your financial situation is, no matter what you want from life or what kind of life you want to live, there is always a place here in Tennessee that is perfectly equipped to match your needs.
As such, you can pick out any of these locations that we listed off for you and you will surely never regret it either.
For more interesting places to live in, check out Tennessee's neighboring states: Kentucky, Virginia, North Carolina, Georgia, Alabama, Mississippi, Arkansas and Missouri.
---