Tree tunnels are true mirrors to our soul, connecting our body to the spirit.
If you want to explore, take great pictures or just simply stare at their unimaginable and clean splendor, make the time and visit as most as you can from all those found underneath these lines. The way our creator defined them is a piece of clever delicacy as well as a true mark of disobedience in the battle with the passage of time. I don't want to bore you with more words, here they are.
1. Ashdown Forest, West Sussex, England
We start our journey with a ravishing representation of nature's greatness. It's an untouched corner of the world, shrouded in a mysterious and peaceful astonishing image. It's there where one understands that each moment of a lifetime must be lived to the fullest.
2. Jacarandas Walk, South Africa
It is a saying from where I come, that the man is the one who blesses the place. This can be said about Jacarandas Walk in South Africa, found inside one of the largest man-made forests of the world, in Johannesburg, South Africa's largest city. It is home to almost seventy thousands trees. It is more than a tourist attraction, it's a gentle whisper to your soul, hear it and treat yourself to it.
3. Tunnel of Love, Ukraine
Located between two little towns in Ukraine, the tunnel is considered an unknown natural phenomena. The view is amazing, delivering a most special sense of serenity and quietness. It's also said that if you visit it with a special one and make a wish, that wish will come true.
4. Tree tunnel, Drenthe, Netherlands
Drenthe is known as the cycling province of the Netherlands, with hundreds of miles of pathways inside forests providing a journey of tranquil wilderness. But this tunnel of trees is something more than that. I imagine the place in great order, undisrupted and intangible, a microcosm in itself.
5. Street in Porto Alegre, Brazil
Although primarily not inside a forest, the landscape not only resembles one, but gives a look which is simply stunning. The beauty comes from the way they actually preserved a spectacular creation of our mother nature. If you ever find yourself in Porto Alegre, you have no excuse not to visit it.
6. The Dark Hedges, Northern Ireland
The Dark Hedges is one of the most photographed locations of the world. And I can undoubtedly understand why, the place is a testament of the times that past and left the sight unscathed, vigorous and mighty, unwilling to surrender.
7. Smuggler's Notch Tunnel, Vermont, USA
If your souls' wanderings ever bring you to Vermont, USA, ask for directions of Smuggler's Notch. If the one you ask knows enough, he will point you directly to this picturesque and ferric landscape, coming right out of the imagination-land of your childhood. Describing it made me realize it's there where I'd want to get lost.
8. Wisteria Tunnel, Japan
Located in the Kawachi Fuji Garden in Kitakyshu, the stunning wisteria tunnel is a sight to see during April or May, the two months when the tree is blossoming. The apex of this yearly period is known as "Wisteria Festival". The scene reproduces a fantastical landscape of breathtaking visual delights, with violet and white dominating the painting. Taking a walk inside is a cure for any ailment of the soul.
9. Gormanston, County Meath, Ireland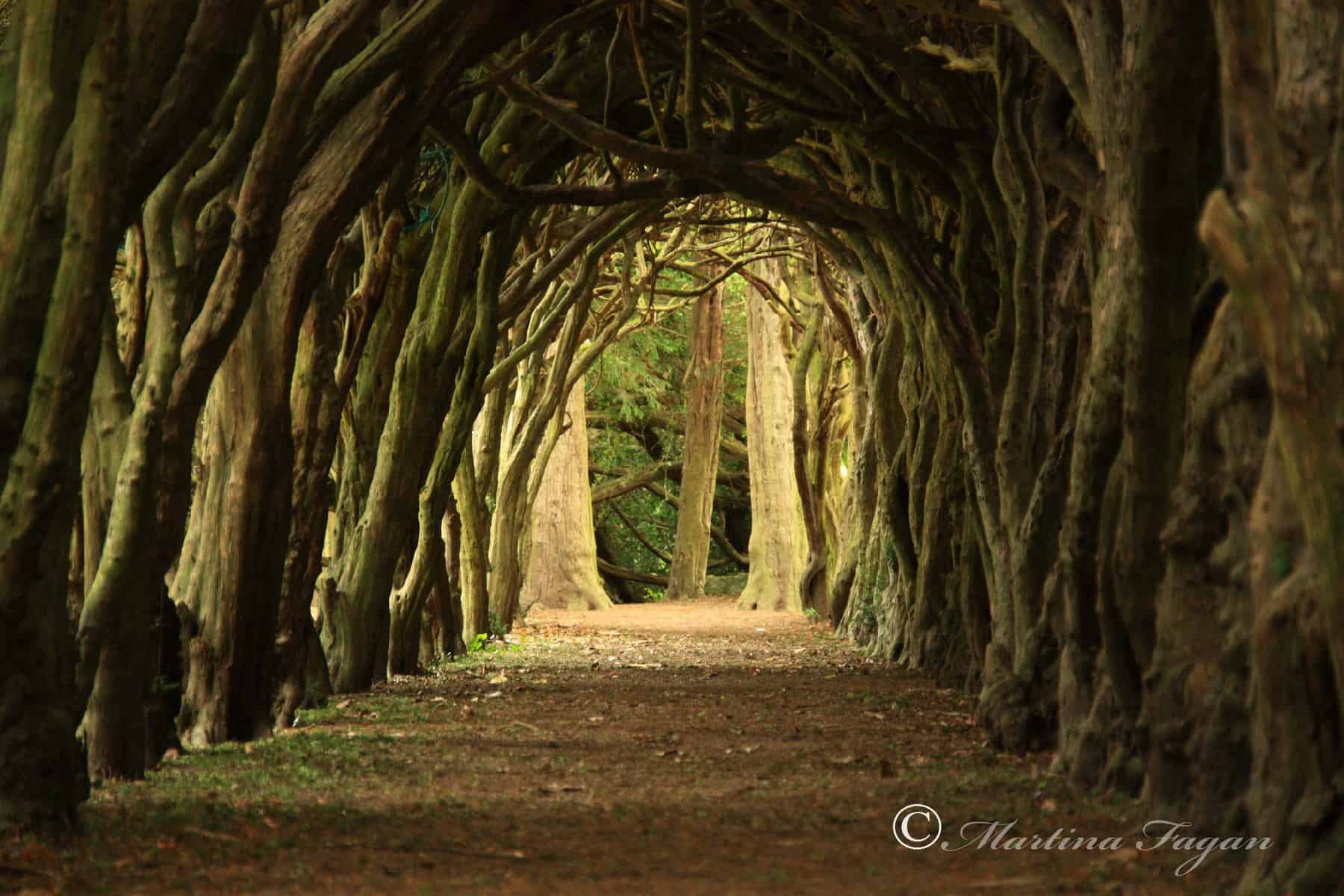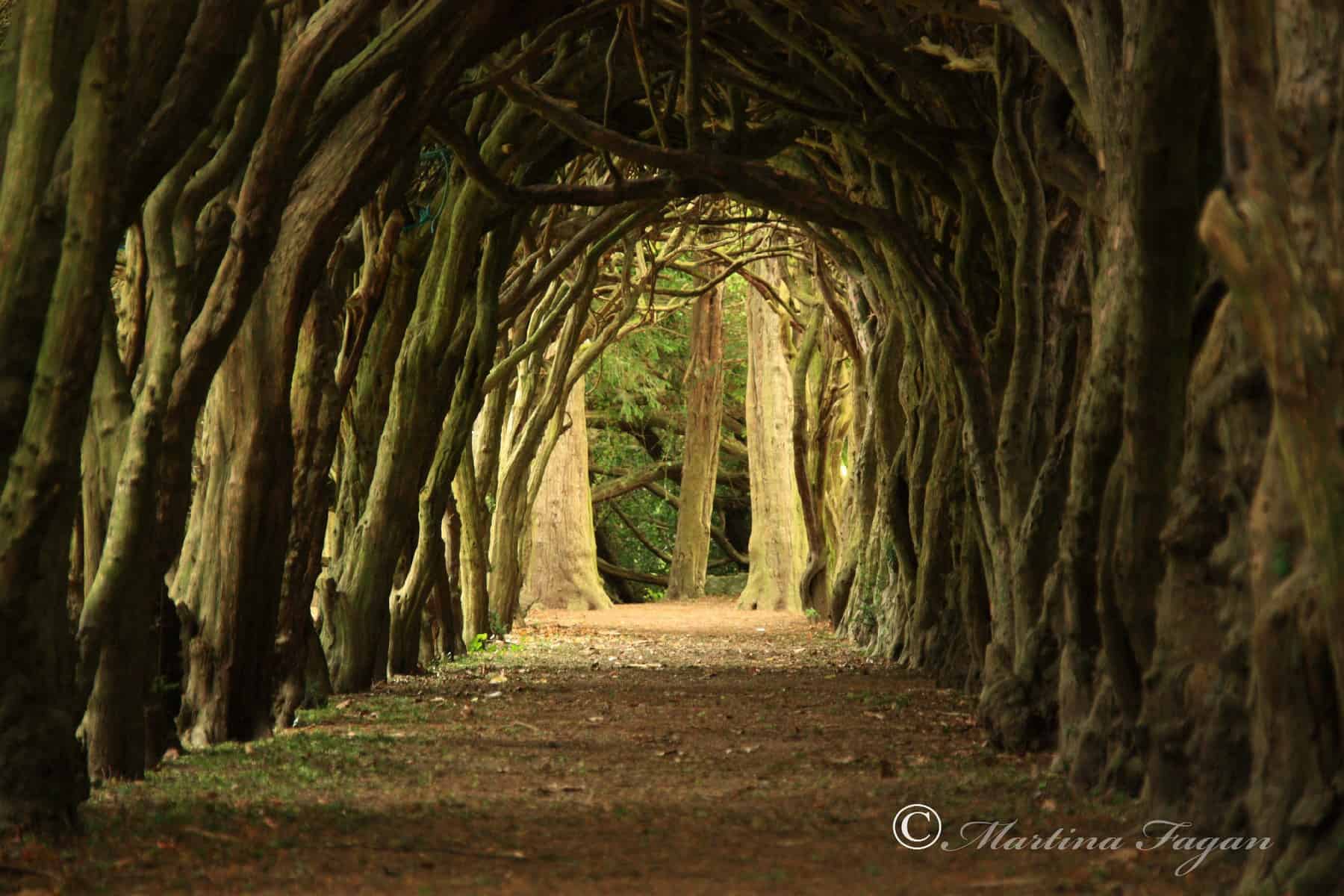 If you want to lose yourself in the mystical and mesmerizing charms of this world, meet the yew walk in Gormanston, a village in Ireland, found near River Delvin. Don't be afraid, faith favors the brave and if you are one, nothing bad will happen to you. Just kidding, think only of the amazing pictures you could take while there.
10. Bamboo Path, Kyoto, Japan
The bamboo tree is considered a strong symbol of prosperity in Japan. It is one of the most respected plants, because it's so sturdy and stalwart. If you want to connect with the nature inside of you, go to this site and let yourself amazed by how simply can our universe make us feel complete.