If you ever wanted to move to a more peaceful and laid-back midwestern state, away from the hustle and bustle of big city life, in this post we will be covering the 20 best places to live in Iowa.
We'll help you find the perfect place to move to in The Hawkeye State, but before we get into that you need to understand that our ranking system here is based on multiple criteria.
First and foremost, we cover median household incomes, as that translates to quality of living for the most part, although at the same time it needs to be adjusted to the cost of living too, because earning a lot is often times nullified by having to spend a lot more on quality-of-life stuff.
Second of all, we take education very seriously as most people looking to relocate are either starting a new family or they just want the best for their children, so having a strong school district is always worth taking into consideration.
This also translates into how educated the masses are, as the more educated the people are, the less crime there is and the friendlier the community is on average.
Last but not least, we have the crime rates and the overall cleanness of the streets, as it doesn't matter how affordable or how good the schools are in that place if the crime rate has skyrocketed in the past couple of years.
Now that you know our criteria, it's time we start off with our first pick of the day:
20. Asbury
Asbury is a great option for anyone, especially so if you're looking for a quaint, small and friendly place to relocate to. It can be found in the Dubuque County, where it serves as the home of 5,981 people right now.
It has one of the lowest unemployment rates in the state, while also having some of the lowest rent prices you will find in the state of Iowa, aka around $740 per month.
Last but not least we would like to mention the fact that the median income here is very high, with most people earning upwards of $89,015 per year, making this one of the most well-paid places in the state.
19. Ames
Getting to Ames is a lot easier than you'd think, since all you really need to do is you need to drive 30 miles from the state capital of Des Moines.
With that being said, what makes Ames such a good place to live in? Well, it is one a very affordable place to live in that still manages to keep its quality of life up there.
Housing prices are also very low, and on top of that you also get access to some amazing schools that will ensure your child's future for sure.
Last but not least, let's not forget about the wide range of amenities you'll get access to, making this one of the best options for new parents looking to relocate somewhere affordable, while also not lowering their quality of life in the slightest.
18. Orange City
By far the biggest selling point here in Orange City is its affordable housing prices, as you can actually get yourself a nice single-family home for as little as $157,400.
That instantly makes it a top choice for those simply looking for affordability above all else, but what many of these people don't realize is that that's not all there is to Orange City.
Orange City also has a thriving job market, which supports a pretty hefty $71,843 median income, that most of the residents here have under their belts.
17. Meredith
Meredith is one of the most popular neighborhoods of Des Moines, checking off all the boxes for being a great place to live in. For starters, it has a very low crime rate and more than a handful of public schools for you to choose from.
On top of that, you can get the keys to your dream home for around $158,323 per average, making this a very affordable option too.
Last but not least, Meredith also has a ton of amenities for you to check out in your spare time, including plenty of cafes, bars and boutiques, that are strategically placed to make sure your wallet never gets too heavy for its own good.
16. Grimes
The name may be Grimes, but the quality is anything but grim, as this quaint little town from the northwestern side of Des Moines is one of the cleanest places in the state.
According to the locals, Grimes has had a surge of interest over the past couple of years, causing a lot of the homes here to be bought and the prices to raise exponentially, but it's not all bad news.
The quality of life has also increased a lot over the past fifteen years or so, as the list of amenities has only grown larger since.
On top of that, Grimes also has a total of 24 schools for you to send your child to, and let's not gloss over the fact that the average home here in grimes will cost you as little as $177,500.
15. Urbandale
Urbandale has a total population of 45,000 people, and it is known to be one of the top suburbs of Des Moines, but you wouldn't catch the locals referring to it as such.
Instead, most of the locals agree that Urbandale is a place in its own right, especially so considering the large population, and the quality of life that they get to take full advantage of.
An average home here in Urbandale will also cost you around $196,200, making it quite an affordable place to live in, but if you can't afford that you can always just opt for renting a place, which shouldn't cost over $832 per month.
Around 19% of the population lives in rented places too, which is a testament as to how good the living conditions are here.
14. Johnson
Properties here in Johnson will cost you on average around $248,100, which may sound like a pretty steep price to pay, but trust us when we tell you that this will be well worth it at the end of the day.
The public school system here is amazing, with most of the schools earning top marks all around, and on top of that you also get to check out the many shops, restaurants and local businesses around the town center at any time.
The economy of Johnson is also amazing as it can support a median income per household of almost $94,539.
13. Le Claire
If you have a budget of around $205,800 set aside for your ideal home, you should definitely consider moving to Le Claire as for that money you can easily find yourself a very spacious and nice single-family home.
You'll also be happy to hear that the job market in town is thriving as we speak, allowing most of its residents to bring home around $88,045 per year.
Besides that, Le Claire also has more than its fair share of amenities, including plenty of shops, sports courts, parks and restaurants.
The schools here are also very good, as you can find both the Pleasant Valley Junior High School and the Pleasant Valley High School right around the corner.
12. Bettendorf
Bettendorf is one of the better choices you have if you happen to be a first-time home buyer looking to settle down.
Our reasoning behind that is the fact that it perfectly combines affordable housing, since most homes here cost around $197,000 per average, for a three-bedroom home with a garden, with an elevated standard of living that not a lot of other places can match.
On top of that, Bettendorf's job market is also worth noting as it is the primary reason why the locals get access to median incomes of $76,900 per year.
11. Coralville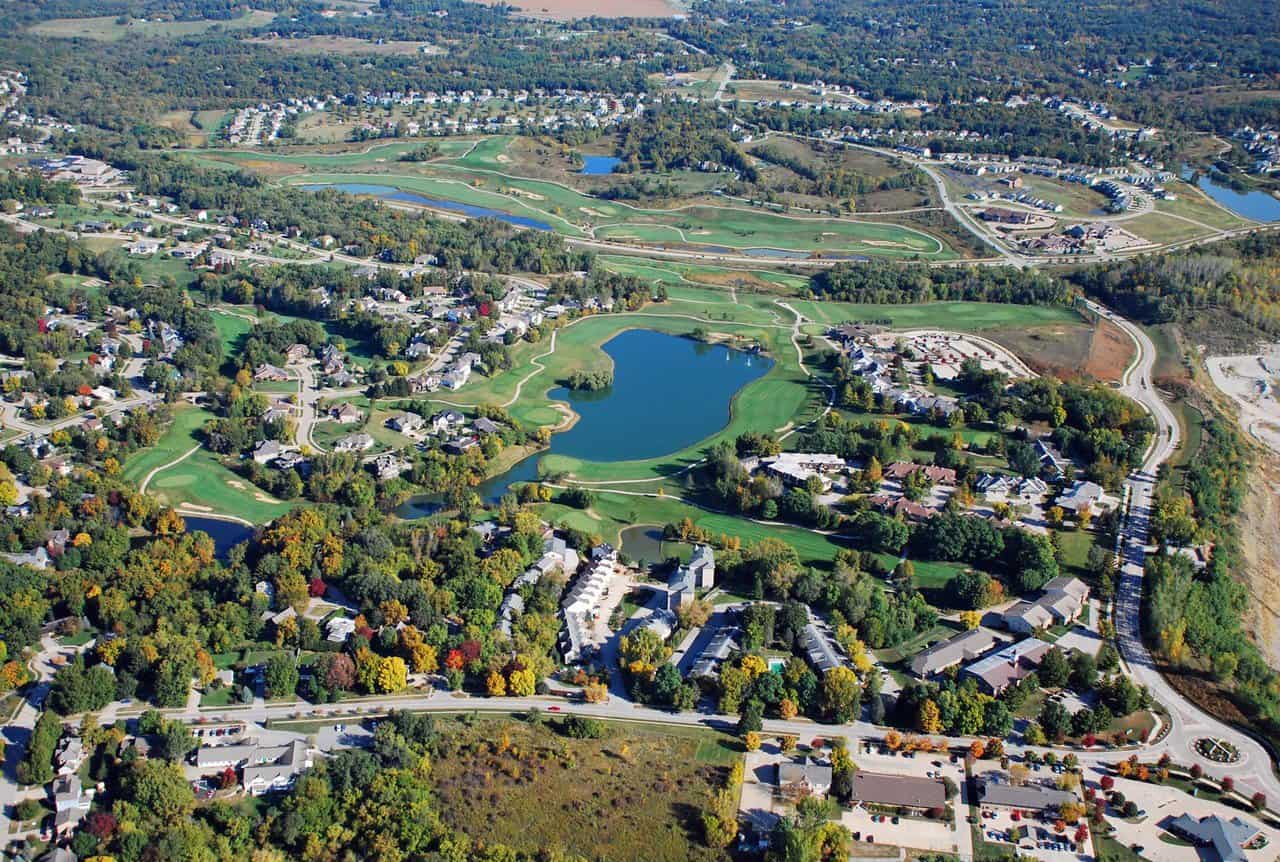 Coralville has a total population of 22,900 people and rising, and it is known as one of the best places to move in, if you can't settle on the small-town or the big city lifestyle, since this place has both.
Homes will cost you a decent $206,800 for a decent property, which is made all the better thanks to the median income of $57,990.
On top of that, the streets are very safe and clean, and of course, there are more than a handful of restaurants, parks and movie theaters, amongst many other amenities you can check out for yourself.
This is also where you will find the illustrious University of Iowa, making this a great place for you to move to, if you want to continue your studies or enroll your child.
10. Waukee
Waukee is a suburb of Des Moines that is really worth being on this list simply because that it is one of the safest places in the state.
This is also made all the better by the fact that most of the people living here are families, so you will never have to worry about you or your child's safety anytime soon.
The average family also brings home around $77,200 per year, which is quite good news considering the fact that most properties here cost less than $189,500.
If you want to though and you have the budget for it, we recommend that you invest around $420,000 or so in housing, so you can guarantee yourself a 4-bedroom, 4-bathroom family home, with a pretty large garden and a double garage too.
9. Iowa City
Even though it has a total population of around 75,000 residents and it's one top places to live in Iowa, Iowa City is actually not the state capital.
Confusion aside, you will still enjoy living here as Iowa City has a very diverse community, when it comes to both its ethnicity and its economic standing.
Renting is also very affordable here, with most places costing you around $865 per month, so if you are looking for a new place to stay but you can't afford to actually buy a home, Iowa City's got you covered.
8. University Heights
If you're primarily looking to move to a place where most of the residents are highly educated, while also pursuing your own education, University Heights is going to be right up your alley.
While buying a place is not the cheapest here, with most homes selling for around $268,700, you can still expect to mitigate some of that, thanks to the $53,000 average yearly income you'll be earning.
As you can probably guess by now, by far the biggest selling point here is the fact that this is a college town, where over 53% of the population has at least a Master's degree or higher.
7. Waveland Park
Here's another sought-after neighborhood of Des Moines, Iowa: Waveland Park. You can expect to earn around $81,559 after you settle down here, which in itself should be a pretty good indicator of how good life is here.
While it may not be the largest neighborhood in Des Moines, having a total population of under 4,000 people, it still manages to have some of the wealthiest households in the entire state.
Waveland Park also has a healthy selection of public schools, to make sure that your child's future is ensured, and more than enough job opportunities for you to look through.
6. Greenwood Historic
Moving a little bit south from Waveland Park, Greenwood is another superb neighborhood of Des Moines, a nationally recognized historic district, with a total population of only 1,991 people, making it one of the smallest places on this list.
But what it lacks in density it more than makes up for in quality, as most of the people here earn upwards of $114,118 per year.
So, it's no wonder that so many people have started to consider moving in here lately, but if you are part of this group, you should also know that most properties here sell for around $324,600 too, which is quite high.
5. Clive
Also very close to Des Moines's center, the city of Clive can be found right in-between the Dallas and Polk counties, being the home of around 18,800 people.
What makes it special though is the fact that it costs only around $243,200 to purchase a property here, which in itself may sound like a lot, but keep in mind that most of the residents here earn around $94,907 per year too.
Couple all of that with the incredible selection of bars, restaurants, coffee shops and parks, and you can quickly see why Clive is such a popular location to move to these days.
4. Linden Heights
Another part of Des Moines that we totally love, Linden Heights has to be one of the safest and friendliest neighborhoods in the entire state, making it a top choice for anyone who's looking to raise their family or start one soon.
On top of its very low crime rate though, its residents can also expect to pay around $326,700 per property, which, granted, is a lot of money, but it more than makes up for that by also ensuring an average income of $97,500 per year.
3. Mount Vernon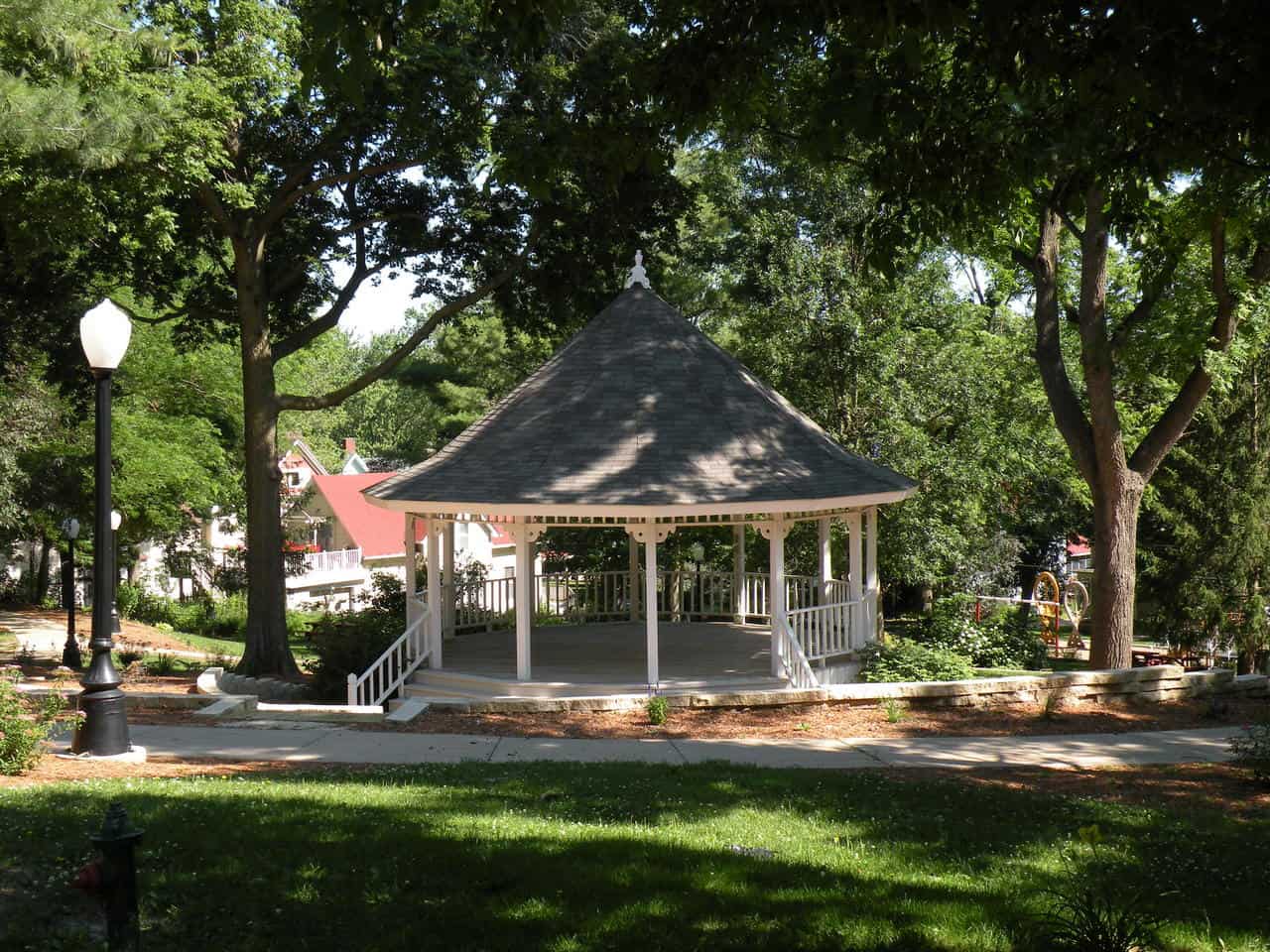 Mount Vernon is technically a city, but considering the fact that it only has a population of 4,500 residents, it pretty much feels like a village for the most part.
Affordability is also key here in Mount Vernon, as you can expect to pay as little as $699 per month, renting a pretty spacious place for yourself.
The crime rate is also incredibly low, and there are a total of six schools for you to send your child to, which may not sound like much but they all perform way above government expectations.
2. Salisbury Oaks
Nestled right next to Linden Heights, Salisbury Oaks is known for being one of the most sought after neighborhoods in the entire state, and that's because it has a very high standard of living and affordable housing.
Overall, if you want to move to the state capital, you can't go wrong with Salisbury Oaks, as you can expect to earn as much as $106,258 per year yere, while also only spending around $325,593 per property, which isn't all that much considering just how many attractions there are around, and how good the job market is here.
Couple all of that with the low crime rate and the fact that some of the best schools in the state are here, and you should be able to pinpoint exactly why Salisbury Oaks is such a great place to live in.
1. West Des Moines
West Des Moines might sound like another neighborhood of Des Moines, but it's in fact a city of its own, and almost everyone wants to move there lately, because that's where all the magic happens. It has a high standard of living and if you decide to move there you could also easily commute for work or school with ease.
Besides that, you also get affordable housing ($188,600 per property), low crime rates, and probably the most vibrant nightlife scene you'll see in the state.
On top of all of that, the average household income is around $71,200 annually, making West Des Moines by far one of the best choices you could have in Iowa.
Conclusion
There are a lot more places here in Iowa that you should look into, but as far as we're concerned, these are by far the best options you have.
Good luck regardless of where you choose to move to, and remember to always keep an eye open for any new properties clearing up so you don't regret making a hasty choice.
For more interesting places to live in, check out Iowa's neighboring states: Wisconsin, Missouri, Nebraska, Minnesota, South Dakota, and Illinois.
---