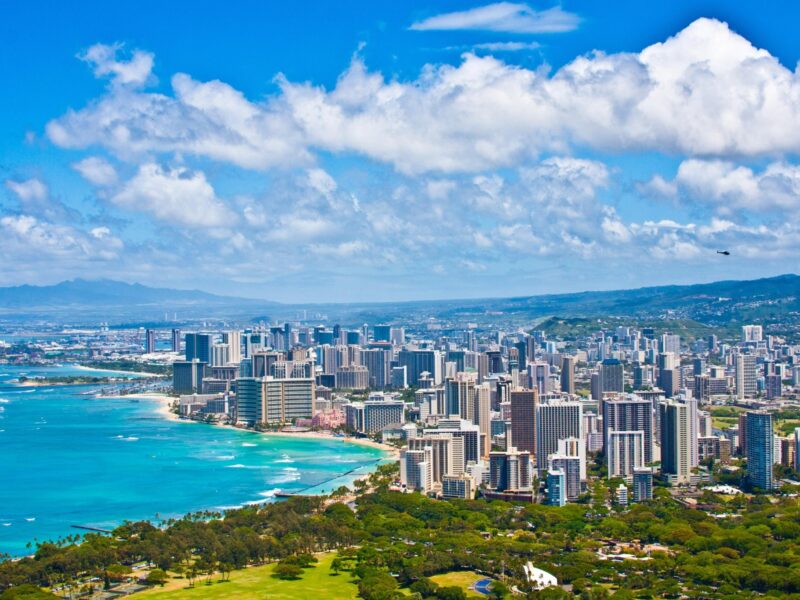 Extremely cheap flights from many United Kingdom cities to Hawaii, US from only £391 roundtrip in January 2017, if booked now.
If you've always wanted to trade the ugly European winter for an awesome beach weather, and go swimming while folks back at home are freezing, this is the perfect deal for you.
These are extremely cheap flights considering the travel distance of over 11,500km (7,145 miles). There are seven departure cities you can choose from, all in UK (England, Northern Ireland, Scotland) that fly to Maui, Hawaii, USA. Basically, straight to paradise!
Here are the cities you can depart from:
Inverness: £391
Belfast: £442
Birmingham: £445
Manchester: £455
Newcastle: £455
Edinburgh: £459
Glasgow: £477
All these flights arrive at Kahului, Hawaii
The return flight is included in the price.
*Allow the momondo search to complete, then proceed to book.
The cheapest flight deals are for a 10 days trip, from 15 Jan to 25 Jan 2017. There are more flexible dates, from different cities as follows:
Inverness – Kahului: £391
31st Oct – 10th Nov
4th-14th Nov
20th-30th Nov
28th Nov – 8th Dec
15th-25th Jan
23rd Jan – 2nd Feb
Belfast – Kahului: £442
31st Oct – 10th Nov
4th-14th Nov
12th-22nd Nov
24th Nov – 4th Dec
28th Nov – 8th Dec
7th-17th Jan
19th-29th Jan
23rd Jan – 2nd Feb
27th Jan – 6th Feb
31st Jan – 10th Feb
4th-14th Feb
Birmingham – Kahului: £445
24th Nov – 4th Dec
15th-25th Jan
19th-29th Jan
Manchester – Kahului: £455
24th Nov – 4th Dec
15th-25th Jan
19th-29th Jan
Newcastle – Kahului: £455
20th-30th Nov
24th Nov – 4th Dec
15th-25th Jan
19th-29th Jan
16th-26th Feb
Edinburgh – Kahului: £459
15th-25th Jan
19th-29th Jan
12th-22nd Feb
Glasgow – Kahului: £477
20th-30th Nov
28th Nov – 8th Dec
15th-25th Jan
19th-29th Jan
27th Jan – 6th Feb
Best Hotel Deals: